2016年 6月 16日
Publication of draft In Vitro Diagnostic Regulations (IVDR) in the European Union, which occurred earlier than anticipated, provides IVD manufacturers with a clearer idea of how new requirements will impact their CE Marking certification and compliance.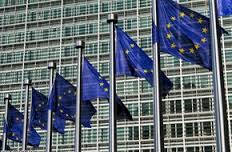 Pending a more thorough analysis of the IVDR text, Emergo consultants in Europe have provided some key high-level points on what the new regulation will require for IVD manufacturers. (A separate initial review of the MDR and its implications for medical device CE Marking is also available.)
Timelines: The IVDR will apply in late 2021 or early 2022

First there will be a formal translation of the consolidated text for EU member states
Second will be the formal publication of the IVDR, expected in late 2016 or early 2017
Third will be a five-year transition period before full implementation of the new regulation

Validity: CE Mark certificates issued before final implementation of the IVDR will remain valid for a maximum of two years following final implementation of the new regulations
Performance evaluations: All IVDs will be subject to performance evaluations, and studies targeting incapacitated subjects, minors, pregnant and breastfeeding women and emergency situations will have to meet additional requirements
Notified Bodies: Many more IVD manufacturers will have to engage Notified Bodies as part of their conformity assessment procedures
Distribution issues: Requirements for importers, distributors and Authorized Representatives will align with requirements listed in Decision 768/2008/EC; importers, distributors and Authorized Representatives will need to meet additional IVDR requirements, as well
Classification changes: There will be four risk-based classes for IVDs—Class A, B, C and D, with most "self-testing" falling under Class C and many IVDs which have currently been classified as self-certified would be classified as higher risk
Responsible Person requirements: IVD manufacturers will have to appoint Persons Responsible for Regulatory Compliance (art. 13) to handle batch releases, technical documentation and post-market surveillance and vigilance efforts
Class D scrutiny: Notified Bodies will have to inform relevant Competent Authorities about all new CE Mark certificates issued to Class D IVDs; Competent Authorities may at their discretion appoint experts to evaluate clinical data for such devices
Near- versus self-tests: The IVDR considers near-patient tests as different products from self-testing
Stricter allowances for "homebrew" IVDs: So-called "homebrew" devices are only allowed under the IVDR in instances where no adequate alternative products are available on the market
As is the case with the new MDR, the IVDR states that Authorized Representatives to IVD manufacturers will be held "jointly and severally liable" for defective devices.
IVD manufacturers who are currently CE Mark certified or planning to obtain such certification now have a more solid blueprint for planning to address compliance changes that the IVDR will bring about.
作者
Ronald Boumans and Stewart Eisenhart
Related